Cedar Grove Lutheran Church, Lexington County, SC
The Cedar Grove Lutheran Church, whose congregation was first formed in 1856 by the "Old School Lutherans" who once met at nearby Salem Church, is located in the rural Cedar Grove community of Lexington County. This Gothic Revival building, erected 1926-27, is an outstanding example of early twentieth-century Lutheran sanctuaries in rural South Carolina, even though it can attribute its design to the pen of the renowned North Carolina architect Louis H. Asbury (1877-1975), whose plans were a duplicate of those he had used in the construction of the St. John's Lutheran Church in Statesville, North Carolina, in 1922.
The Cedar Grove Lutheran Church was listed in the National Register by the National Park Service on November 17, 2010. The full text of the nomination and additional photos are available at the SCDAH.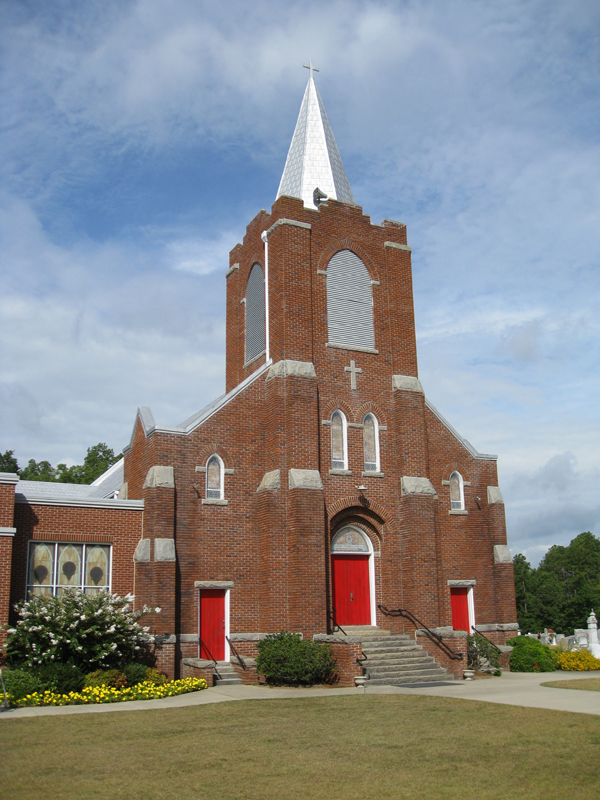 Cedar Grove Lutheran Church, 2010