Manning Commercial Historic District, Manning, SC
The Manning Commercial Historic District is a collection of 63 commercial buildings that contributed to the development of downtown Manning between 1890 and 1958. The district incorporates parcels that were part of or immediately adjacent to the original nine-block area defined as Courthouse Square when the city was laid out in 1856. This collection of architecturally significant buildings stands as a remarkable example of the commercial development and evolution of a small southern agricultural center during the first half of the 20th century. Unusual oblique and angled entrances, intriguing decorative cornices and corbeling, and a preponderance of parapeted rooflines give the district a clear and unmistakable association with the architecture typical of the period, and the district includes several architectural gems, including the Levi Building, Alderman's 20 in One Store, the Clarendon County Courthouse, and the People's Bank and Trust Building.
Eric was an advisory historical consultant on this nomination, which was officially listed in the National Register by the National Park Service on May 28, 2010. The full text of the nomination and additional photos are available at the SCDAH.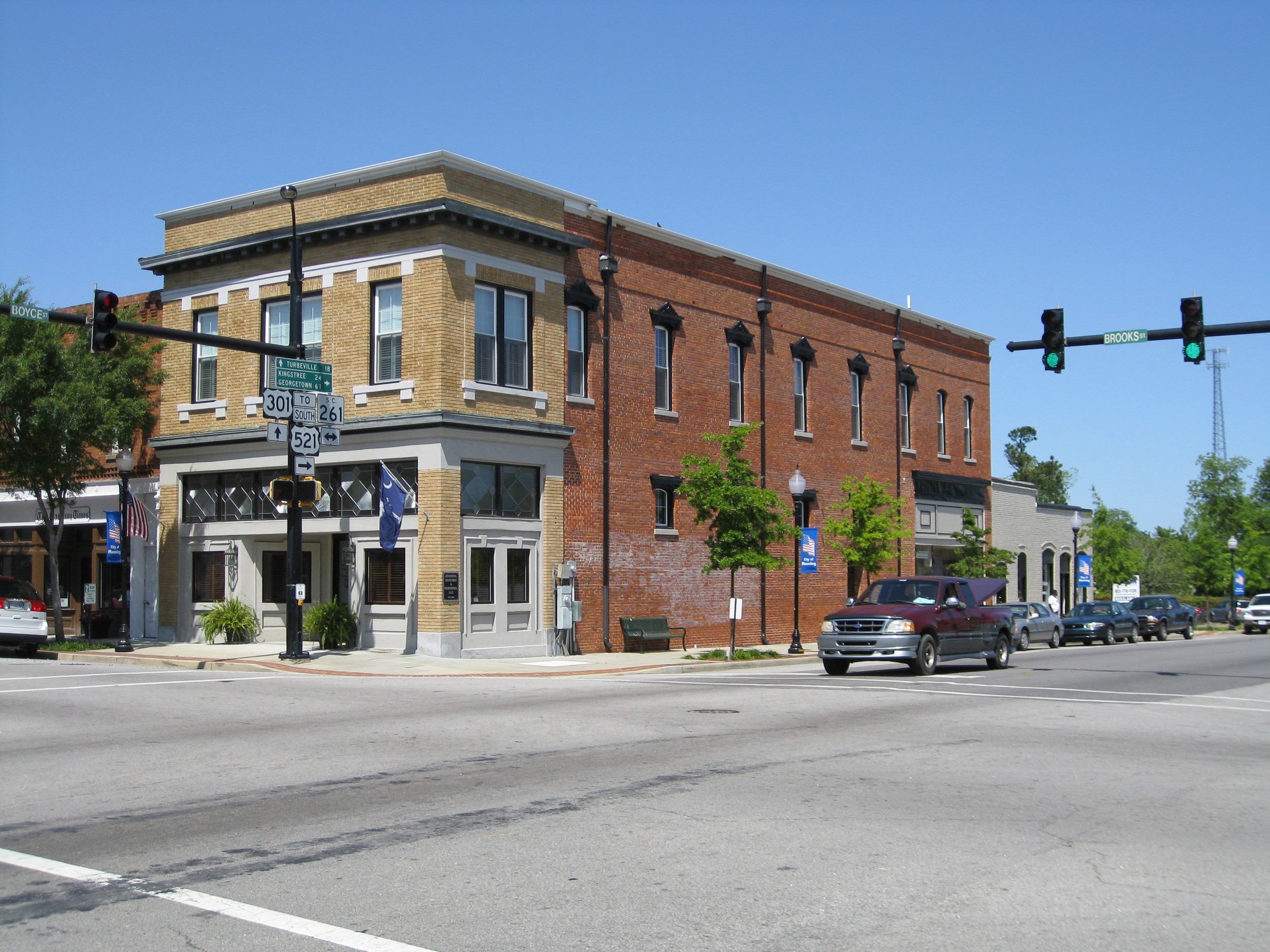 Levi Block, Manning Commercial Historic District, 2009