Mary H. Wright Elementary School, Spartanburg, SC
The Mary H. Wright Elementary School is significant for its association with the statewide struggle over racial equality in education during the 1950s and as a remarkable local example of how one community attempted to implement the state legislature's initial response to the legal challenges brought against South Carolina's segregated educational system. The school, constructed in 1951, was one of the first buildings constructed in the state with funds from the statewide sales tax used to finance the state's equalization program of Governor James F. Byrnes and was cited in litigation from the period for its importance in relationship to this program. The school is also significant as an excellent example of International style institutional architecture in upstate South Carolina and as an important design work of W. Manchester Hudson and A. Hugh Chapman, Jr., prominent local architects of the mid-twentieth century. The school was named for a local Southside resident and black educator.
Listed in the National Register August 3, 2007. The full text of the nomination and additional photos are available at the SCDAH.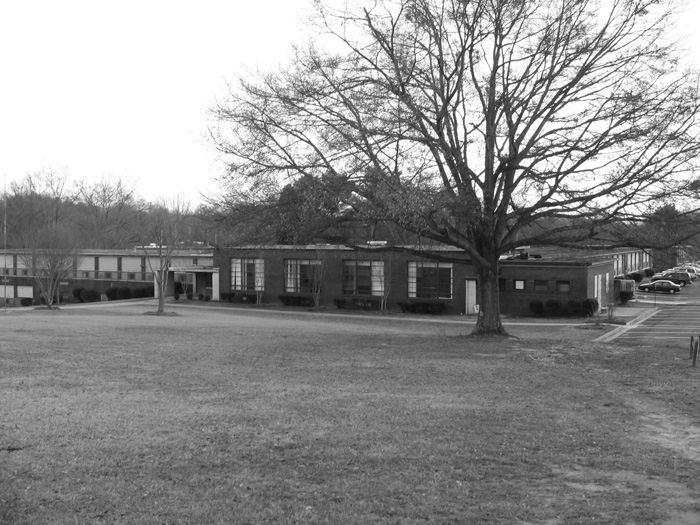 Mary H. Wright Elementary School, 2006