Port Royal School, Port Royal, SC
The original Port Royal School building, constructed in 1911, is a two-story, Colonial Revival, solid concrete block, side-gabled building with prominent exterior chimneys and a four-sided cupola that originally served as a bell tower. Designed by the noted South Carolina architectural firm of Wilson and Sompayrac, the Port Royal School has been renovated on two notable occasions, in 1954 and 1997. A substantial addition was also completed in 2002. In addition, both the 1911 and the 1954 buildings at the Port Royal School reflect their direct association with Port Royal's uniquely complicated history of racial segregation in the years following the collapse of the Port Royal Experiment initiated during the American Civil War. During the period from 1911 to 1954, the Port Royal School reflected the period's conflicting approaches to school segregation and separate-but-equal funding of education in the state of South Carolina, including as a recipient of federal Impact Aid construction funds in the early 1950s and as a fixture of white advantage even after Equalization funds were finally expended on behalf of Port Royal's black students in 1954.
The Port Royal School was listed in the National Register of Historic Places on April 21, 2014.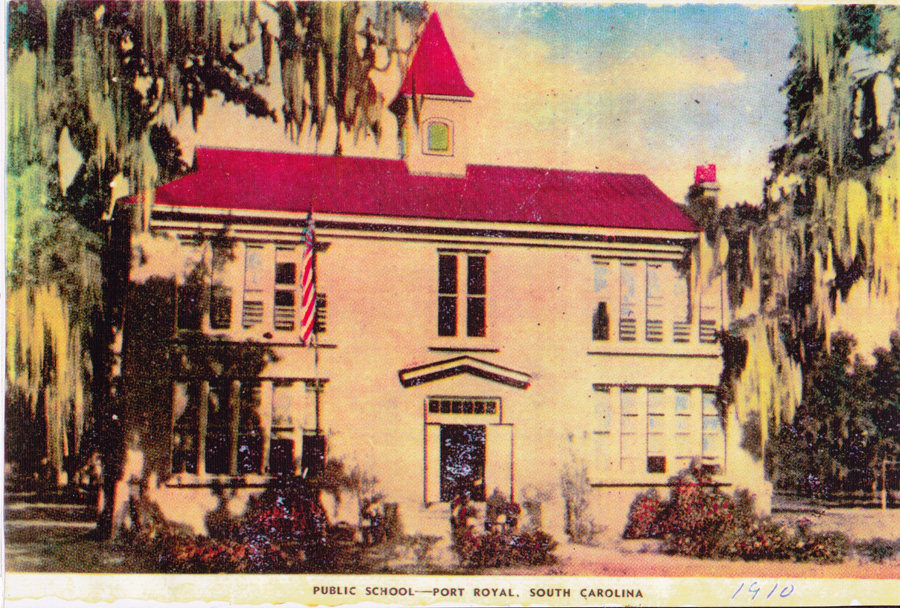 Historic postcard image courtesy of the Historic Port Royal Foundation