Providence United Methodist Church, Orangeburg County, SC
Providence United Methodist Church, located in the community of Providence near Holly Hill in Orangeburg County and constructed in 1919-20, is an outstanding and remarkable example of an early twentieth-century sanctuary in rural lower South Carolina. Designed by the renowned architect Charles Coker Wilson, one of the most successful South Carolina architects of the early twentieth century, it is an architecturally stunning example of a sophisticated rural church building from the early twentieth century. In particular, its impressive sanctuary windows, which church members insist were purchased from Louis Comfort Tiffany's studio at the time of construction, make the church a noteworthy property combining Wilson's fine church architecture with outstanding examples of early twentieth-century art glass.
Listed in the National Register on September 25, 2009. The full text of the nomination and additional photos are available at the SCDAH.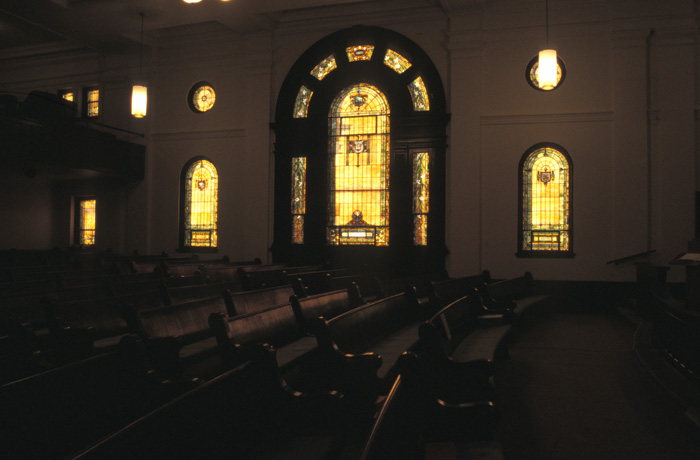 Providence United Methodist Church, 2009