Union Church of Port Royal, Port Royal, SC
The Union Church of Port Royal, which was built with donated lumber by local citizens in 1877-78 to provide the Port Royal community its only white house of worship at that time, is a remarkable example of vernacular architecture with Italianate flourishes, reflecting the influence of the prevailing architectural trends of its period and of the surrounding buildings in the community. It maintained its de facto segregation status as a white church through the 1950s, a curious counterpoint to the community's fame as the venue for the Civil War-era Port Royal Experiment, in which occupying white northerners encouraged local black southerners to "practice" self-sufficiency through self-governance and economic independence. A site of community religious services for the entirety of its existence, the Union Church has also served as a theater and, since its 2004 restoration, as a museum and community hall. It remains a center of community life in the Town of Port Royal.
The Union Church of Port Royal was listed in the National Register by the National Park Service on November 17, 2010. The full text of the nomination and additional photos are available at the SCDAH.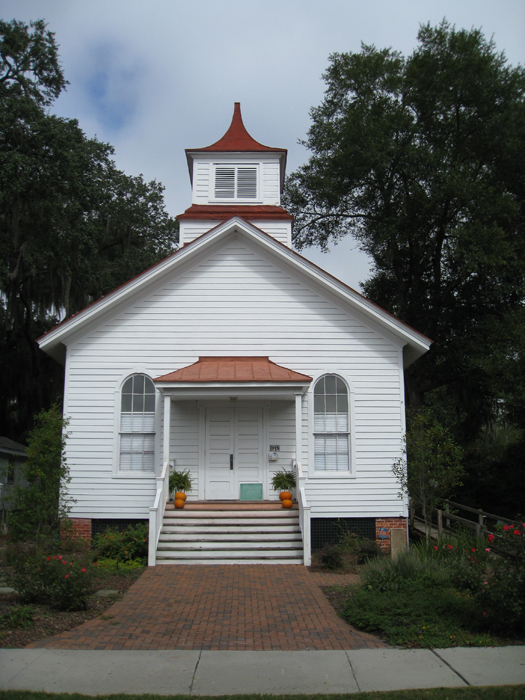 Union Church of Port Royal, 2010